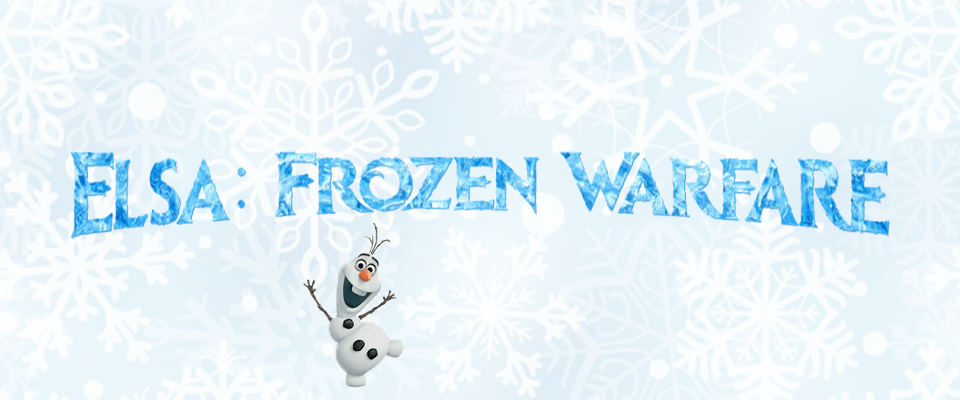 Elsa: Frozen Warfare
A downloadable game for Windows
Pitch
Players will embody Elsa, Queen of Arendelle. As she left her castle, Elsa was instantly called back by the guards. What a surprise when she saw enemies standing in her way!
Thanks to her ice powers, Elsa will have to reach her palace by freezing Olafs.
Mechanics
- Players can freeze enemies and props so they become 3D platforms
- Players have to succeed as fast as they can. There will be a timer.
- Players will lose one if they fall from a platform. Therefore, players will spawn at the last checkpoint.
- To save using checkpoints, players must put a carrot onto Olaf's face.
- Players can face 3 types of enemies: the game balancing is used on how long enemies will be frozen, and their movements while not frozen.
Controls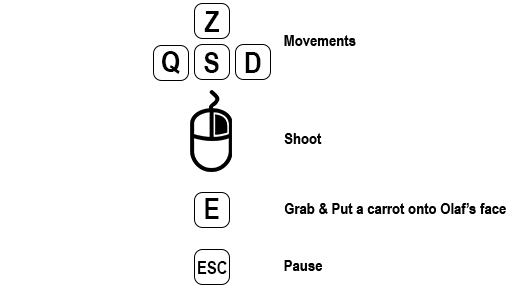 Credits
Developed by: Maxime BRITTO - Florian GOZARD - Hugo TUIL
Designed by: Gaëtan PERRE - Grégoire VOTTERO - Soulaymane GUIGON
Graphics by: Judicaël DA SILVA OPTER - Sidonie GOUT
Produced by: Alexandra FERREOL
| | |
| --- | --- |
| Status | In development |
| Platforms | Windows |
| Authors | Alexandra FERREOL, Numero_10, Maxime Britto, Grégoire Vottero, Hugo Tuil, GrowParishMeridian, Judicael7 |
| Genre | Platformer |
| Tags | 3D Platformer, elsa, fps-platformer, frozen, olaf |
Install instructions
Step 1: Download the folder
Step 2: Extract the folder
Step 3: Open the extracted folder
Step 4: Launch "Elsa: Frozen Warfare"